English Version
Staying at ECYT and Registration
Once you come in through the monastery gate you can relax into a modern inter-denominational "monastery community life". For the time of your stay at Kloster Gerode you will be part of an intensive learning environment. Please be ready to enter this process for the whole length of your stay. To gain clarity and calmness of mind, residents and guests practice mindful presence and engage in Seva, practical work, at certain times of day. Staying at Kloster Gerode allows you to get to know and experience a natural and intensive way of life.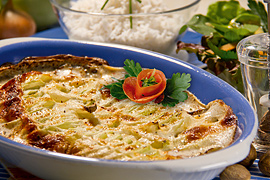 Kloster Gerode is well known for its vegetarian cuisine with its organic, home-grown specialties, prepared in harmony with the seasons. The accommodation is in comfortable and modern renovated single, 2- or 3-bed rooms each with a bathroom - on the property or in the nearby Kloster Gerode guest house. Your preferences of room size and room mate will be considered as far as possible. Hotels are conveniently located in the near-by villages, reachable by car.

Please register online (see each program), or contact directly: ECYT Kloster Gerode, D-37345 Sonnenstein, Gerode, Tel. 0049-36072-8200, Fax 0049-36072-82024, e-mail: klostergerode@wegdermitte.de.